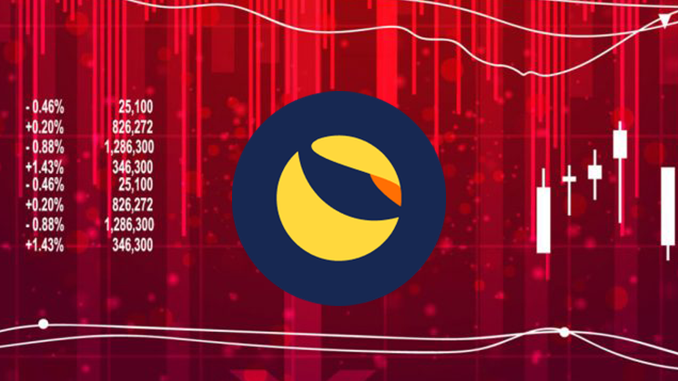 The well-known cryptocurrency exchange Binance has suspended trading of the cryptocurrencies from the Terra ecosystem, namely LUNA and TerraUSD (UST) on its platform. This move was preceded by a sharp plunge in algorithmic stablecoin and native token LUNA.
Binance confirmed this action on May 13. Spot trading for the trading pairs LUNA/BUSD and UST/BUSD was suspended. It is still unclear when payments for LUNA and UST will be possible again. The crypto exchange simply stated that it would wait until the problems on the Terra Network were resolved.
Binance is the largest cryptocurrency exchange in the world by trading volume. Therefore, this step may also have a signal effect for other exchanges. Trading in LUNA has also been suspended on the Austrian trading platform Bitpanda . After all, the collapse of these two coins is among the most significant since Bitcoin ( BTC ) was invented in 2009.
Binance Futures on Thursday delisted the perpetual contracts for LUNA, despite the announced rescue plans for LUNA and UST . Terra blockchain validators were forced to take the network offline on May 12 to prevent potential governance attacks. Such attacks have now become easier after LUNA collapsed due to the extremely low price.
Terra token LUNA and its algorithmic stablecoin TerraUSD plummeted dramatically on May 10th. As a result, the UST has fallen well below its $1 target. The system should automatically maintain the peg to the US dollar. When that failed, the UST continued to decline. Meanwhile, more LUNA coins have been minted than ever before.
Binance founder Changpeng "CZ" Zhao has spoken out about the situation on Twitter . The exchange is typically very cautious when it comes to making decisions that could further impact the markets and cryptocurrency prices.
CZ explained the move was due to Terra validators' decision to take the network offline. This in turn has resulted in no deposits or withdrawals being possible to or from an exchange. The Binance CEO believes suspending trading on its platform would protect unwitting investors from continuing to buy LUNA to profit once the LUNA network resumes operations:
"Some of our users, unaware of the large amounts of LUNA being minted off-exchange, continued to buy LUNA without understanding that the price is likely to continue to plummet once deposits start coming back. Because of this, they have significant risks we suspended trading."
CZ pointed out that Binance wishes to remain neutral towards users and industry peers and is typically reluctant to comment or take action on other projects. However, due to the ongoing pressure, CZ had no choice but to break this rule. Hence he commented:
"I am very disappointed in the way the Terra team has (or has not) handled the situation around UST and LUNA. We have asked their team to restore the network, burn the newly minted LUNA and restore UST coupling. To date, we have received little or no positive response."
A few minutes ago, Terra tweeted that block production had resumed .
My Top Picks

Honeygain

 - Passive earner that pays in BTC or PayPal

M

andalaExchange 

-

The Best no KYC crypto Exchange!

 




BetFury

 - 

Play And Earn BFG for daily Bitcoin and ETH dividends!


Pipeflare

 - 

Faucet that pays in ZCash and Matic, Games pay in DAI


Womplay

 - Mobile dApp gaming platform that rewards in EOS and Bitcoin


Cointiply

 - 

The #1 Crypto Earning Site

Torum

 

- 

Join the latest Social Network and earn TRM for Free!

 

LiteCoinPay

 - 

The #1 FaucetPay earner for Litecoin 

LBRY/Odysee

 - YouTube Alternative that lets you earn Money by viewing videos!

FaucetPay

 

- The #1 Microwallet Platform

FREEBTC

 

- The #1 FaucetPay earner for Satoshi's

FaucetCrypto

 - An earning/faucet site that pays out instantly


FireFaucet

 - 

An earning site that pays better for some than Cointiply




DogeFaucet

 - 

Dogecoin Faucet




xFaucet 

- 

BTC

, 

ETH

,

 

LTC

, 

Doge

, 

Dash

,

 

Tron

, 

DGB

, 

BCH

, 

BNB

, 

ZEC

, 

FEY

 

- Claim every 5 minutes




Konstantinova 

- 

BTC

, 

ETH

, 

LTC

, 

Doge

, 

Dash

, 

Tron

, 

DGB

,

 

BNB

, 

ZEC

, 

USDT

, 

FEY

, 25 Claims Daily