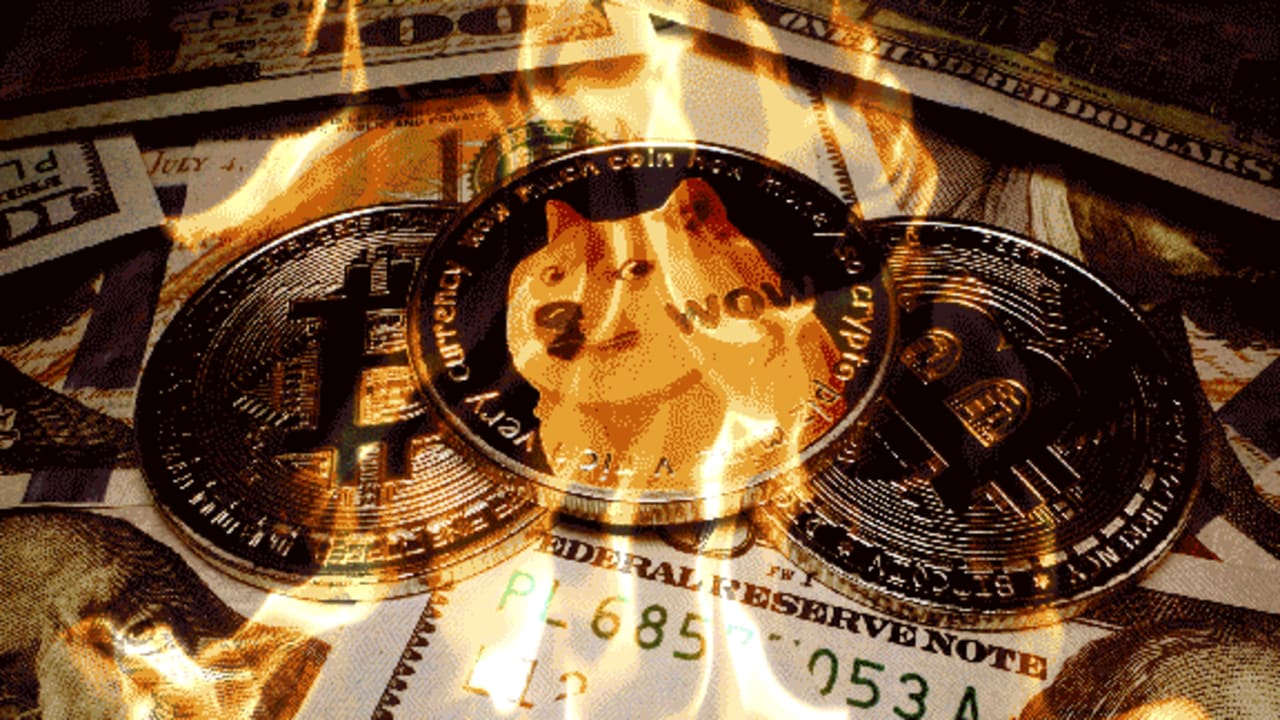 Cryptocurrencies have struggled over the past few weeks as investors lost a large chunk of their money during this period.
The cryptocurrency market has lost nearly $300 billion over the past week. The total crypto market cap fell from $1.5 trillion last week to over $1.2 trillion right now.
Sam Bankman-Fried, the CEO of crypto exchange FTX, is confident that the market will not go to zero. In a recent interview with Fortune , Bankman-Fried said that the cryptocurrency market would rally along with stocks.
The FTX CEO has seen his net worth drop nearly 50% over the past few weeks and is now worth around $11 billion, according to Bloomberg's Billionaires Index. He said:
"Crypto markets have mostly stabilized regardless of what is happening in traditional markets. So if stocks rally, I would expect the same for crypto. If stocks continue to plummet, so could BTC."
Several cryptocurrency experts have complained over the past few weeks that the crypto market's performance is mirroring that of US tech stocks. With the NASDAQ-100 stocks currently underperforming, the crypto market is also in a bearish trend.
According to The New York Times , the 30-day moving average of the Bitcoin Nasdaq score has approached an exact one-to-one correlation since Jan. 1, hitting 0.82 earlier this week.
The stock and crypto markets have been in sync for the past few months and the trend could continue for a while.
The Terra Crisis continued to impact the cryptocurrency market, with billions of USD wiped out from the project. The Terra blockchain has officially been decommissioned and the broader market is now in an uptrend.
At the time of writing, bitcoin is trading back above the $30,000 resistance level, while ether is holding its price above $2,000. The total cryptocurrency market is close to $1.3 trillion and could surge higher in the next few days if recovery mode holds.
My Top Picks

Honeygain

 - Passive earner that pays in BTC or PayPal

M

andalaExchange 

-

The Best no KYC crypto Exchange!

 




BetFury

 - 

Play And Earn BFG for daily Bitcoin and ETH dividends!


Pipeflare

 - 

Faucet that pays in ZCash and Matic, Games pay in DAI


Womplay

 - Mobile dApp gaming platform that rewards in EOS and Bitcoin


Cointiply

 - 

The #1 Crypto Earning Site

Torum

 

- 

Join the latest Social Network and earn TRM for Free!

 

LiteCoinPay

 - 

The #1 FaucetPay earner for Litecoin 

LBRY/Odysee

 - YouTube Alternative that lets you earn Money by viewing videos!

FaucetPay

 

- The #1 Microwallet Platform

FREEBTC

 

- The #1 FaucetPay earner for Satoshi's

FaucetCrypto

 - An earning/faucet site that pays out instantly


FireFaucet

 - 

An earning site that pays better for some than Cointiply




DogeFaucet

 - 

Dogecoin Faucet




xFaucet 

- 

BTC

, 

ETH

,

 

LTC

, 

Doge

, 

Dash

,

 

Tron

, 

DGB

, 

BCH

, 

BNB

, 

ZEC

, 

FEY

 

- Claim every 5 minutes




Konstantinova 

- 

BTC

, 

ETH

, 

LTC

, 

Doge

, 

Dash

, 

Tron

, 

DGB

,

 

BNB

, 

ZEC

, 

USDT

, 

FEY

, 25 Claims Daily